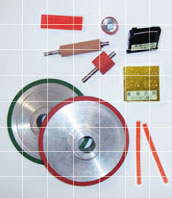 Sealing ,marking, printing, these are not only for a way of distinguishing one from others
Dating back to the far past in history ,seals had played important rolls for the Country and sometimes regarded as the symbol with which enabled ancient people to have influences for the reign
And now today in our country we can see them in various daily scenes in which they are playing rolls as proof of social trust @Seals will give the things with them a certification of the value, and by this sealsf important roll, we can easily recognize the identity of various things
@We, BON MARK , as shown in this name, has been making our progress with the philosophy that we shall create values by producing seals. And today, as the advent of new industrial structure and progress of new technology, our business also has changed so as to timely catch up with its demands by supplying varieties of products for electronics and semiconductor industry.
Marking Technology: for printing eproduct namef or elot no eetc on products,
Stencil Technology: for solder bumping on wafer & IC-Substrate and for solder printing on PCB in the SMT lines. For both required high accuracy and quality, we meet the customerfs requests with our own full line-up of making methods, ephoto-etchingf, elaser-cuttingf, eElectro-formingf
Precision Technology: for making devices for semiconductor products (process with micron accuracy for varieties of Fe-alloy, ultra-hard-alloy , Aluminum )
Ink Technology : Cooperated with ink maker ,developed optimum ink for marking
@Based on those above our own technologies, we quickly meet the needs from the society or industry of the present age which tend to change so fast. However, no matter how the business model has been changing as times go by , our basic policy will never change since we started from the seal business with craftsmanship for being sophisticated., even up to now computerized, so-called ghigh-techh age which requires smaller and more accurate process technology.
We promise that we are still pushing ourselves forward with the idea of technology for micro and with macrofs viewpoints
,so that we can be of help for the better life at this modern age by connection with people to people, company to company , society to society, through the act of seal ,marking and printing..